Lafayette CO's #1 Source for Wild Life Removal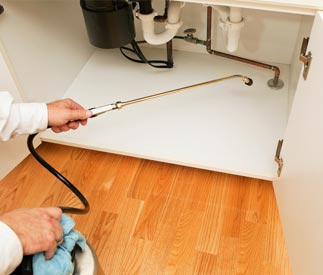 A1 Environmental Pest Management & Consulting has over 40 years of experience providing effective wildlife removal and pest management services in the Lafayette CO area. Nobody likes a tenant that doesn't pay rent, and we at A1 Environmental Pest Management & Consulting can evict that tenant quickly and without causing them harm.
A1 Environmental Pest Management & Consulting is a family owned and operated pest control company serving the Denver Metro area for over 40 years. We strive to provide quality service to our customers with integrity, while being environmentally responsible. Each program is specially designed for each customer and their property on the findings of the pest inspection. We service both commercial businesses and residential areas, and our professionally-trained crew has the experience to handle any pest issue.
Pest Management Programs

---

Regular pest maintenance will save you money!

---

Designed around your schedule:

We offer weekly, twice per month, and monthly programs.

Call us today to find out how these programs can save you money!
Lafayette CO's Premier Wildlife Removal & Prevention Services
Unlike large corporations, we have the ability and leeway to be able to put the right pest management plan together for our individual customers. Through our intense pest invasion inspection we put together the most comprehensive pest control program for each customer. Each program is specially designed for each customer and their property on the findings of the pest inspection. No two properties are alike and A1 Environmental Pest Management & Consulting understands this.
If you have an animal living inside of your home, A1 Environmental Pest Management & Consulting will provide you a complete exterior inspection of the property to determine the entry point, as well as provide written environmental recommendations to help deter future problems.
Rodent Control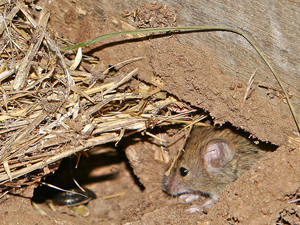 Not only are rats, mice, or other rodents a nuisance, but they can also cause property damage, contaminate your food, and spread disease. Rodents are known for chewing through electrical wiring and wood, causing a wealth of potential problems. Unfortunately, most insurers won't cover homeowners for damage caused by these unwelcome pests. In worst-case scenarios, frayed wires caused by rodents can even result in fires.
If your commercial property shows evidence of a rodent infestation, it can cause significant issues for your business. Negative publicity, poor staff relations, and in some cases, having your business temporarily closed or incur fines can all be the result of having even a minor rodent infestation. Don't let your business suffer at the hands of mice, rats, or other rodents!
We eliminate all potential rodent entry points and hiding places. Rodents and vermin want to remain unseen and protected while finding their food and nesting materials. Sealing off hiding places and entry points helps to ensure that no new rodents enter your home or business in the future.
Hear directly from our customers!
"Benny and Landon came to my rescue with a major rodent infestation. They completely scrubbed and sanitized my basement and crawlspace without fear and absolute determination to help me turn my house back into a healthy environment. From the beginning they put my mind at ease by laying out their plan, explaining everything step by step. Both areas were covered in mouse droppings. Over 20 nests were removed. Now everything is clean, and I have set up a rodent control program. I receive regular check in calls and on-site checkups. I could not have asked for more. Thank you A1!" Beatrice M. from Thornton, CO
"We have a unique situation. We keep horses and live adjacent to a wildlife refuge. After struggling for years with a series of pest management services trying to find the balance between controlling a large deer-mouse population and yet protecting wildlife and birds from undue exposure to poisons, we found A1 Environmental Pest Control Management. They worked to understand our issues and constraints and tailored a solution for us. We have an effective pest control solution and minimal chance for non-target species being affected. We are happy and will use Prestige as long as we need pest management."
---
Keep your home or business pest-free with the help of A1 Environmental Pest Management & Consulting. Send us a message online or call us today at (303) 655-8218!